SAN-Light Premium Safety Needle for Any Type of Luer Syringe
The SAN-Light is a single-use sterile hypodermic safety needle for use with luer syringes for subcutaneous or intramuscular drug administration. The SAN-Light combines passive sharps protection and a hidden needle.
The SAN-Light is a premium passive safety needle, for use by healthcare professionals and self-injecting patients, to help prevent needlestick injuries.
This product is under development.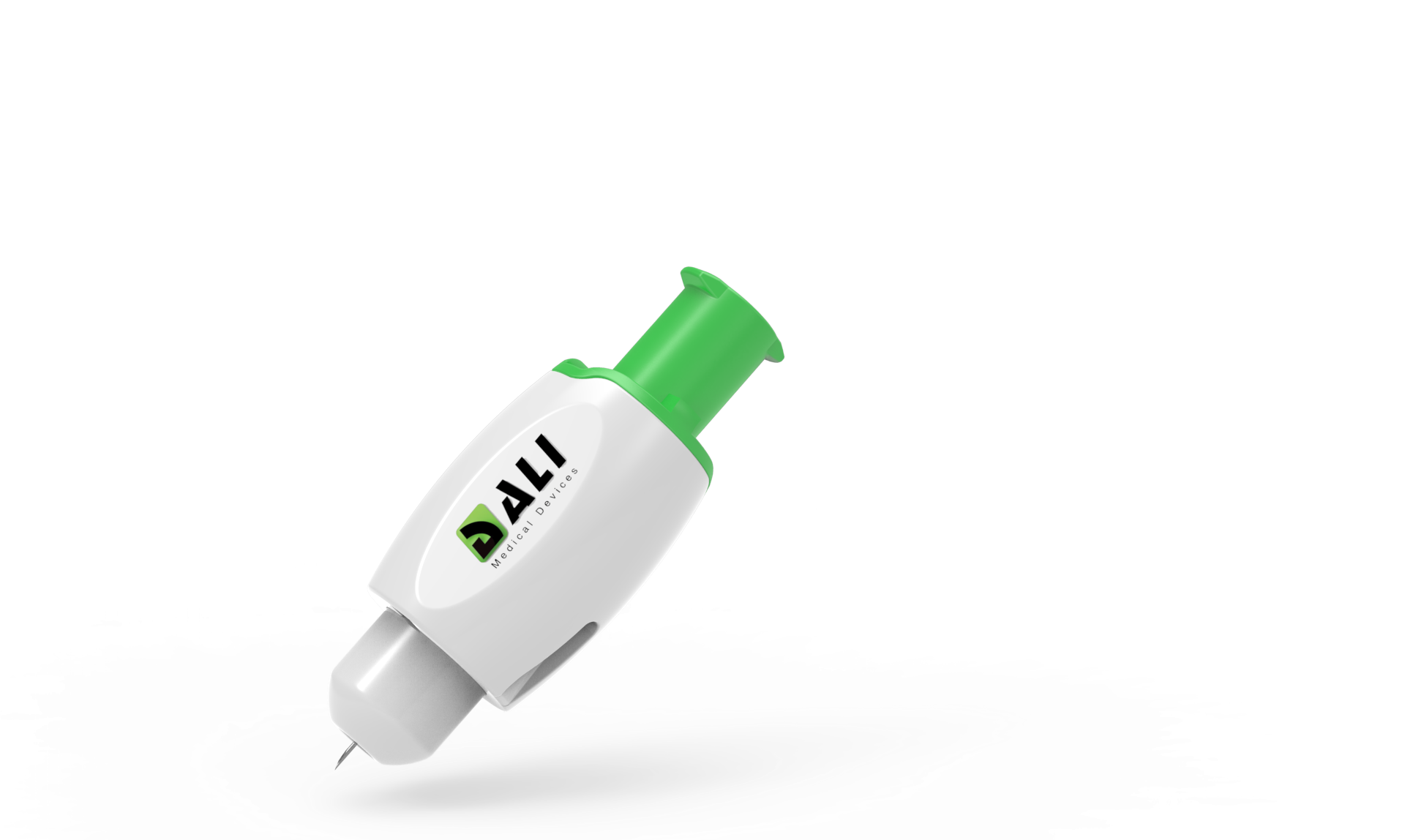 SAN-Light Benefits
Compatible with any type of luer/luer-lock syringe
Automatic (passive) needle shielding reduces needlestick injuries
Partially hidden needle prior to injection reduces anxiety
Exposed needle tip helps to prime and orient injector
No change to common injection practice
Customizable to meet drug manufacturer requirements
(e.g., needle gauge and length for SC, IM, or ID injection)
IP Status
Granted U.S. patents: US 7,901,382 and US 8,328,765
Additional U.S. and international patents pending